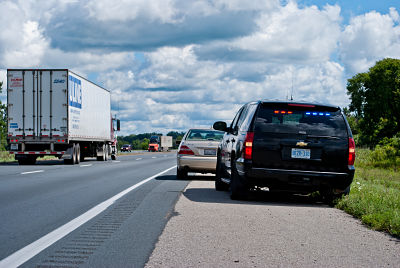 In the past 2 months, police have handed out 206 tickets in East Zorra Tavistock, with 172 of them for speeding.
EAST-ZORRA-TAVISTOCK - Oxford OPP have handed out 206 tickets in East Zorra Tavistock in just two months.
Most of the tickets, in fact 172 of them were for speeding. The tickets have been handed out all over the township with a lot of them happening on Highway 59.
Constable Stacey Culbert tells Heart FM officers have really been stepping up their enforcement in the area after receiving complaints from the public.
"You know the message is that they want to make sure that they can travel safely in their own community. The OPP number one's job is to make sure that the public's safety is a priority and we just want to make sure that people are driving safely and we just wanted to reinforce that message."
Culbert says it is everyone's duty to drive responsibly and drivers in the area really need to slow down. Inspector and Detachment Commander Tony Hymers says they will continue to monitor the hot spots in the area.
"We are constantly working with the Township to identify hot spots that adversely impact traffic safety, so that we can provide targeted enforcement activities in these areas."