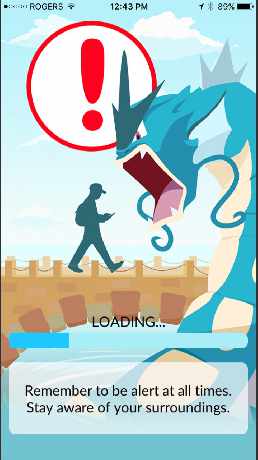 People who download the augmented reality game Pokémon Go could be in danger of contracting a virus on their mobile device.
People in Oxford County are joining the quest to be the Ultimate PokeMaster.
But in their quest to be the very best like no one ever was, players are encouraged to use a good dose of caution.
Although the augmented reality game Pokémon Go has taken the world by storm, it's not technically available through legitimate sources in Canada yet. Instead players are turning to third party website to download the game. President of the Better Business Bureau Deborah Brady says Pokémon enthusiasts might be catching 'em all on their phone - even the viruses.
"They may end up with malware on their phone. And when you get malware on your phone you could have problems with the operation of your phone, or with the privacy settings on your phone so you could be at risk of fraud."
Brady also warns there have been some incidents of people getting into trouble when they become a little too immersed in the game.
"If you are secluded - and this is the case in the US where people have been robbed when they ended up in secluded locations. So just be aware of where you are. Maybe play with a partner where you would have better protection against being robbed, and be careful when you're crossing streets in that sort of thing."
Players are encouraged to stick to public places like Southside Park and make sure they aren't trespassing - the promise of a Pikachu isn't worth the charge for venturing into a neighbour's yard without permission.