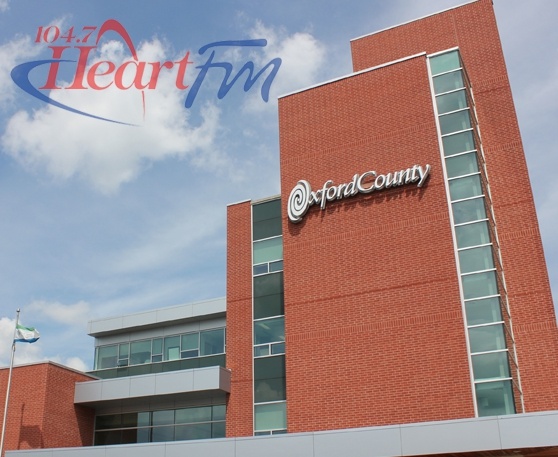 Council is considering a change that would make the public responsible for electing the county's warden.
Oxford County is taking a closer look at how the Warden will be elected in the future.
New provincial changes will see regional government chairs elected by the public beginning in 2018, but Oxford is exempt from that because it is considered a Region under the Municipal Act. This means the change is optional for this area.
Current Warden of Oxford County David Mayberry says there are pros and cons to having the public elect the warden instead of the current method where councillors chose.
"Everybody would get to vote for their municipality but then they'd also get to vote for the Warden. It would add obviously to the expense of the election and we'd have to figure out a way of having an election where someone is using a computer and someone's using a phone and all that."
When it comes to personal preference, Mayberry says he is in favour of the system currently in place.
"I like the system where it's elected by its peers only because the 10 people at County Council were chosen by their communities to represent them. And at some point you say I've chosen this person, I believe this is the right person for the job, and I will trust their judgement."
The information about the potential change was presented to council in hopes of garnering feedback from the lower tiers.