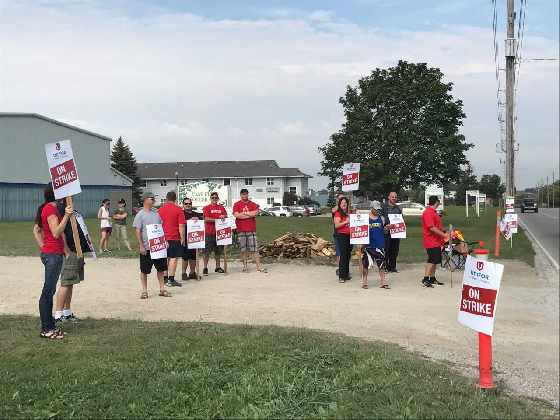 Credit: Heart FM News
Both sides of the GM CAMI Automotive Assembly plant strike went back to the bargaining table.
WOODSTOCK - There appears to be some progress in the labour negotiations surrounding the GM CAMI Automotive Assembly strike in Ingersoll.
The two sides met yesterday and tabled a comprehensive package in an attempt to resolve issues. The proposal addresses outstanding items such as job
security, economics and contract language. One key issue Unifor Local 88 is pushing for is securing the production of the Chevy Equinox.
Unifor representatives say the ball is now in the company's court, as they await a response.
We will keep you updated on further progress as it develops.