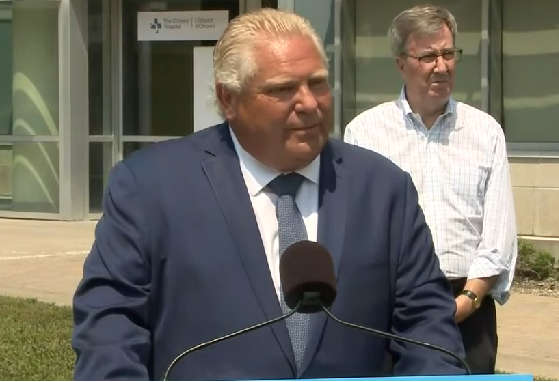 Ford government offering income support, free education and access to jobs and health care to Ukrainian families coming to Ontario.
The province is launching several supports for Ukrainian newcomers, including those arriving under the new federal travel authorization.
Premier Doug Ford has announced up to $300 million to support Ukrainian families, including emergency housing, access to OHIP and ensuring Ukrainian elementary and secondary school students can attend publicly funded schools for free.
"Our government will always embrace newcomers to the province, particularly at a time when we need more people to help fill in-demand jobs and especially the brave people fleeing the unjust war in Ukraine," said Premier Doug Ford. "As families arrive from Ukraine, we're making sure the resources and supports are in place to help them find meaningful employment while also keeping them safe and healthy."
Other supports include up to $28,000 through the province's Second Career Program for basic living allowances, tuition and transportation, as well as trauma-informed counselling and culturally responsive supports to students and families.
The province is also providing an increase of $900,000 over three years to the Canadian Ukrainian Immigrant Aid Society to deliver settlement services.