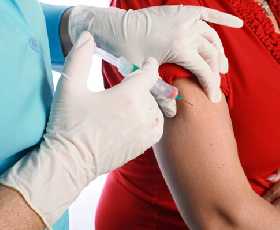 Oxford County Public Health administered less than 1,500 flu shots as more people turn to pharmacies for the vaccine.
OXFORD COUNTY - More than 11,300 people in Oxford County received a shot during flu season.
Public Health Nurses administered 1,344 flu shots in the 2016-2017 flu season. In comparison, pharmacies doled out 10,043 shots.
Director Lynn Beath says Public Health started to cut down on the amount of clinics they offer when pharmacies began administering the shot in 2012.
"We are reducing the number of clinics but trying to target them to the unique populations and try to make it appointment based so people know they have an appointment and they can come and get it."
Beath says the clinics that remain now focus on the people who can't go to a pharmacy to receive the shot, including young children.
"Mainly because children under five can't be immunized by pharmacies and also may not have a family doctor, and other populations who may not be comfortable going to their family doctor and to their pharmacist for flu shots."
Public Health's flu vaccinations made up 3% of their Vaccine-Preventable Diseases Budget last year. That totalled up to $22,393.