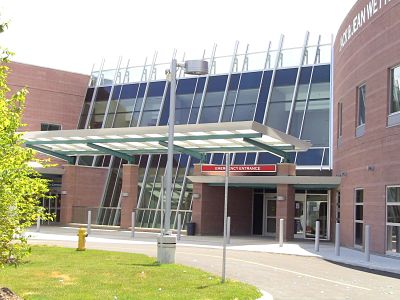 The Emergency Room at the Woodstock Hospital was pretty crowded over the holidays.
WOODSTOCK - Things have returned to normal at the Woodstock Hospital Emergency room after a busy couple of weeks during the holidays.
On average the hospital had 40 more people come through the ER during the holiday break than what they are accustomed to for this time of year. Vice President of Patient Care and Chief Nursing Officer Jayne Menard says a number of things can be attributed to that.
"As with all holidays, some physician offices are closed and some community services have slowed down during the holidays also I believe we had a higher number of people with respiratory and gastric like symptoms than normal and people are gathering and are in more contact with one another so they are more in contact with one another and they are more prone to be picking up these things and it is the flu season so that obviously contributed to the higher volumes as well.
Menard says they staff did a great job in getting to everyone and keeping wait times at a reasonable level despite the increase in visitors. She says things started to calm down after the New Year.
"So volumes have come back down to a more seasonal norm, are winter months are typically always higher than are spring and summer months. We are still seeing people with respiratory and gastric like systems. Family doctor offices are back open so a lot of the non urgent things are probably being dealt with at the family doctor but we still are seeing a higher number of respiratory and gastric like symptoms in our emergency department."