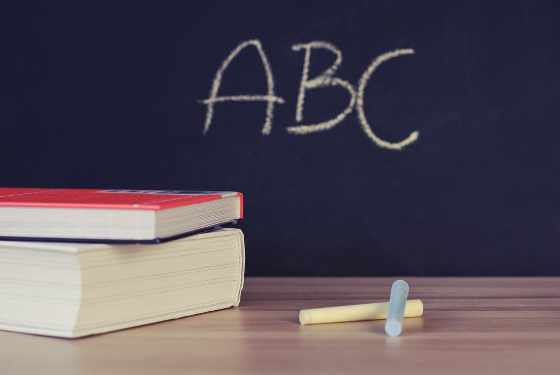 Woodstock Police say children should look for vehicles when getting off the bus before they cross the road, while drivers should share the road and be alert of their surroundings.
WOODSTOCK - Children in the Friendly City are heading back to school today.
Woodstock Police want to remind students of school safety as some have already returned to class while others go back this week.
Community Service Officer Shaylyn Jackson says police officers will be patrolling the school zone safety areas.
"It's important for parents to know where their children are when they're walking to school each day. So ensuring that you and your children have an agreement on the route to school is definitely a safety precaution that's important to take so that parents know where their kids are going to be before and after school, even setting a time frame in which children should be home by."
As more students head to back to class today, Jackson says this mean a lot more kids will be on the streets.
"Lots of them will be walking, some of them will be heading to bus stops or getting on and off buses so it's really important to be very alert, especially in school zone areas and in residential areas where kids might be walking home. And we want to make sure that everyone is just on high alert, paying lots of attention and just reminding everyone that this is a difficult time for everyone so let's make it a little bit easier on ourselves by paying close attention to what's going on around us."
Woodstock Police says drivers should share the road and be alert to their surroundings.
Also, children are to look for vehicles when getting off the bus before they cross the road. They say to walk in groups and to walk on all sidewalks, and cross at crosswalks when they're available.
Jackson adds you should put away distractions like cell phones and music as it can be just as dangerous to walk while distracted, as it can be to drive and not see where the drivers are on the road.
Other safety tips for parents, children and drivers include:
- Always wear a helmet that is properly fitted and secured using the 2V1 rule.
- Teach kids the rules of the road: ride single file on the right side of the road, come to a complete stop before crossing the street and walk across the road.
- Watch for opening car doors and other hazards.
- Use hand signals when turning or stopping.
- Wear bright coloured clothes to be visible to other road users.
- When getting off the bus remind children to look for moving vehicles before crossing the road.
- Walk around the front of the bus so the driver can see you.
- Sit in your seat, face forward and follow the bus driver's rules.
- Follow the 40 km speed limit and obey no stopping and no parking zones – they are
there to keep everyone's safety.
- Drop your student off a block away to avoid no stopping tickets during pick up/drop off times.
- Do not block crosswalks and keep your eyes open for crossing guards or other
pedestrians entering the road ways.
- Never proceed through crosswalks until the crossing guards have cleared the roadway.
The Woodstock Police wish everyone a safe and healthy school year.