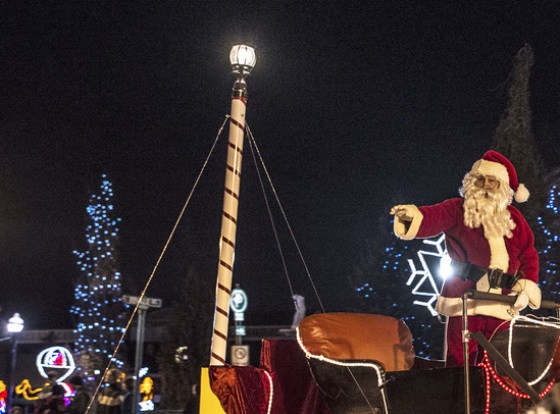 (not the real santa, nobody has been able to capture an image of the real santa)
COVID-19 is no match for Santa Claus and you can track his progress today thanks to NORAD.
Santa Claus has already embarked on his journey and has delivered millions of presents.
You can track his movements thanks to the NORAD official Santa Tracker from the North American Aerospace Defence Command centre.
NORAD tracks Santa's movements in real time every Christmas Eve. Already millions of people have logged online to check his movements. You can even call the NORAD headquarters at 1-877-HI-NORAD (1-877-446-6723).
Volunteers are working off-site answering all kinds of questions from children all over the world. Questions, like what kind of cookies does Santa like? Do reindeer eat anything other than carrots? and when will Santa arrive at my house?
You can also follow NORAD on twitter using #NORADTRACKSSanta and @NORADSANTA