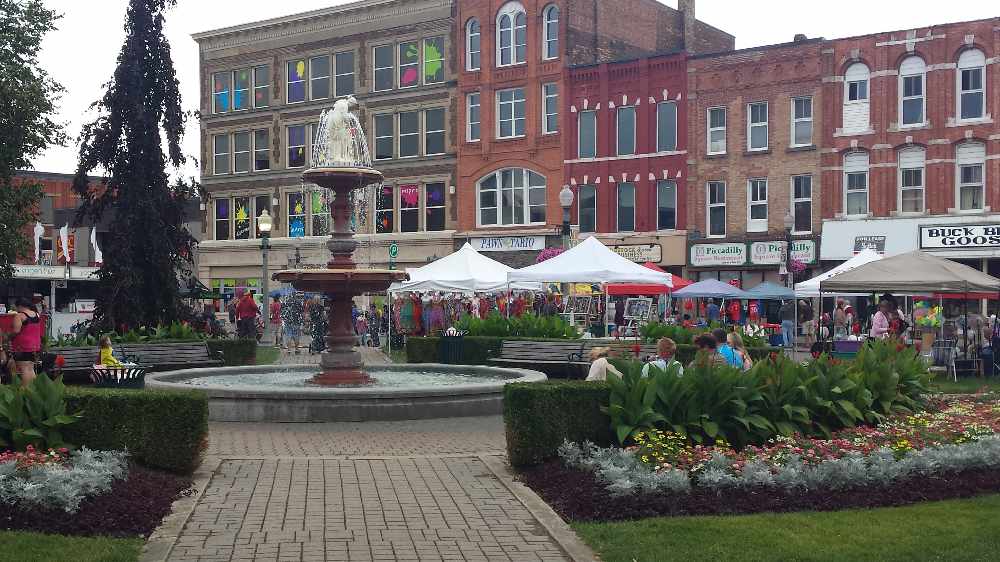 Jack de Keyser, and The Spoons will be among 30 different acts performing during Streetfest in Woodstock this year.
WOODSTOCK - The Downtown Woodstock BIA has a packed schedule for this year's Streetfest. From August 4th until the 7th a stretch of Dundas Street between Bay/Beale Street and Vansittart Avenue will be shut down to traffic for the annual festivities.
Manager Kelly Morrison says there will be lot's businesses and vendors will be hitting the street for the festival.
"Between Streetfest and Christmas is probably the busiest time for them so their cash registers are definitely singing away along with the music outside. We have got a handful of various vendors and food trucks from across the area that come in and the types of vendors that you see and would expect to see at a festival."
There will also be over 30 acts performing on three different stages throughout the weekend. Some of the most notable musicians in the line-up include Jack de Keyser, Crystal Shawanda and Spoons.
The Sunday will also feature the Streetfest Cruise. Cars, trucks and motorcycles are welcome to participate in the event which costs $10 to register and will benefit Southgate Centre.
Morrison adds Streetfest has been a tradition in the Friendly City for years.
"Streetfest has been going on longer than the BIA. It's hard to nail down the date of when the first Streetfest was but our research has shown that as early as 1974 they were having some sort of events that closed off Dundas Street in the summertime."
This year the Downtown Woodstock BIA is celebrating their 40th anniversary.
You can find more information about Streetfest on the BIA website and on the Facebook event page.