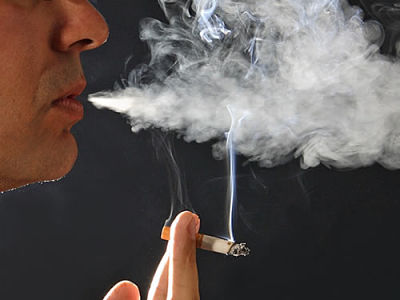 Oxford County Public Health is reminding you to leave the smokes at home if you plan on attending a local festival or community event.
Festivals, fairs, and community events in Oxford County are completely smoke free in 2016.
The Smoke-Free Ontario Act came into effect in 2015 which prohibits smoking on the grounds of fairs, community events, restaurant patios and festivals. Tobacco Control Coordinator with Oxford County Public Health Gemma Urbani explains why these rules are put in place.
"Well there is actually no level of safe exposure to second hand smoke indoors or within proximity outdoors and ultimately this about protecting non smokers and other smokers and children from the exposure of second hand smoke."
Urbani says they have been communicating with event organizers to make sure they understand and follow the new rules which includes providing signage and educational information. She adds some events do have smoking areas designated, however many don't.
"There are many events in Oxford County with no safe place to have a designated smoking area, so we do not permit it, for example StreetFest, food vendors line both sides of the street, a column down the middle so that entire street will be smoke free for the duration of StreetFest."