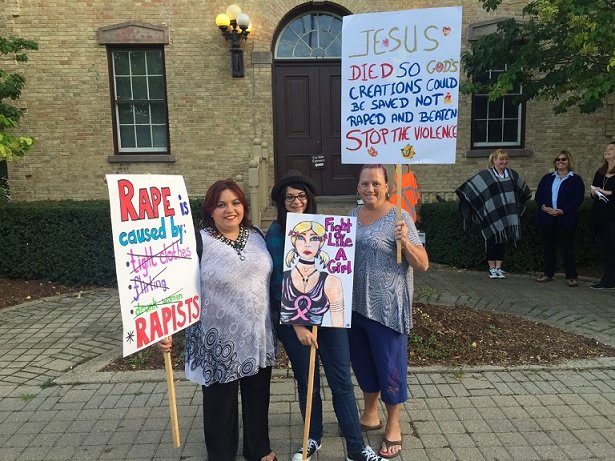 People gathered in Museum Square to take steps towards eradicating domestic violence and shine a light of hope.
WOODSTOCK - Lots of people gathered outside the Woodstock Museum for this year's Take Back the Night. The annual event has been raising awareness about domestic violence against women in Oxford County throughout the years.
Linda Smith, a member of the organizing committee, was pleased to see youth attend the march Thursday night.
"We tried to engage the youth of the community because violence doesn't just affect older married women or that sort of thing it also effects young teens with date rape and anything like that so we want to raise awareness for everyone."
The event featured two guest speakers along with singing and dancing. Smith says they also held a candlelit vigil to remember victims of domestic violence.
"The candle is a light in the darkness looking forward with hope to the future so our children and grandchildren can live in a world that is free of violence."
This was the first time the city of Woodstock has hosted a Take Back the Night event in the last six years.