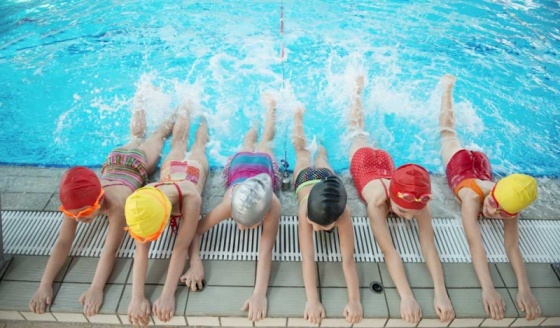 File Photo
The Thamesford Area Swimming Pool is hosting a free swim at the end of the month to celebrate the completion of renovations. 
THAMESFORD - The Thamesford Area Swimming Pool is hosting a free swim at the end of the month.
They are celebrating the completion of the renovations at the pool made possible thanks to an Ontario150 Community Capital Grant. Zorra Township was given $100,000 for the renovations earlier this year. Mayor Margaret Lupton says the pool has been in Thamesford for several years.
"It's been a gathering point in the summer for so many people, even though a lot of people have their own pools, there is something about getting together with a lot of your friends for the children and having a swim there."
Lupton says these repeairs were a long time coming.
"Well there was quite a bit of work to be done below the cement, it was something we had sort of been patching along. There were leaks and things like that they were sort of living with because of the cost of getting them fixed. It was something that was getting progessively worst and we would of at some point of had to this."
Local MPP Ernie Hardeman will also be on hand for the ribbon cutting ceremony. He says the new swimming pool will be a great asset for Thamesford and the Township of Zorra.
"Swimming pools provide an excellent space for the community to come together to have fun, get fit, and learn a life skill. I'm pleased that the OTF grant allowed the Township to make improvements so the pool can continue to provide these opportunities for years to come."
The celebration and free swim is happening on Saturday August 26th from noon to 4:00 p.m with the ribbon cutting happening at 12:30 p.m.