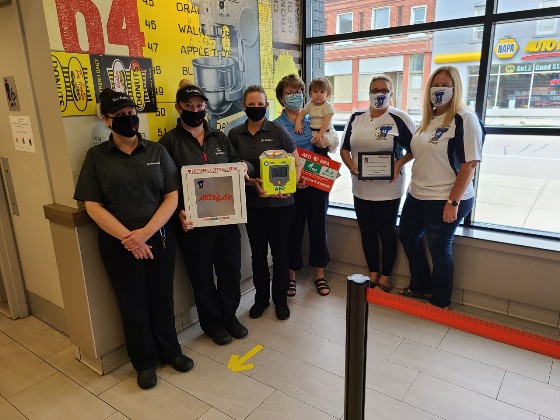 The village of Thamesford has a population of just over 2,000 people, yet they managed to eat over 13,000 SMILE cookies to raise money for Andrew's Legacy.
THAMESFORD - The Village of Thamesford ate a heck of a lot of SMILE cookies this year.
They only have one Tim Hortons in Thamesford, which makes sense as the population is just over 2,000 people. That didn't stop the small store from selling 13,374 SMILE cookies this year. Every penny from the sale of SMILE cookies goes to the charity of choice for the local Tim's owner.
The small Thamesford location finished 2nd overall in their region that includes Essex/Chatham-Kent Region, Lambton/South Huron, London/Middlesex, Bruce/Huron, Wellington/Dufferin and Halton.
The Thamesford location once again chose Andrew's Legacy for the honour and will donate $13,374 to the charity.
The organization started after the tragic passing of Andrew Stoddart in Kintore. He was playing soccer and it's believed an AED could have saved his life that day. Since then his mom Cara Schmidt and his aunt Krista Granger have made it their mission to equip as many sports fields, schools, arenas and other public areas with the life saving devices as possible.
The Tim Hortons locations in Woodstock and Ingersoll teamed up to raise funds VON Sakura House and United Way Oxford. We are still waiting for a final tally from their campaign.