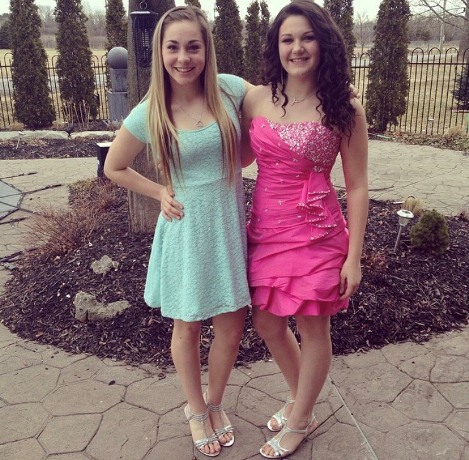 submitted photo
It has taken a lot of gumption and innovative thinking, but the graduating class at Glendale will have a prom after all.
TILLSONBURG - No prom? No way.
That's the message from the graduating class of 2017 at Glendale in Tillsonburg. When the school decided not to host prom this year - reportedly for liability reasons - the students took matters into their own hands. A small but mighty group of seniors are planning a prom of their own, without any help or interference from the school.
Sarah Long believes prom is simply too significant a moment to miss.
"Well I just think that prom is a really important thing for a group of students to go through together, and we really wanted to celebrate prom as an entire class. And I think that doing this also sets the stage for the future so that the grade 11's next year know that they can form a committee and do this themselves."
Not only will the seniors be having their prom, they have also made sure everyone can feel included. With help from local businesses and donors, people who may not normally have been able to afford the admittedly very expensive night can get help with clothing, makeup, hair, and even transportation according to Ashley Vandergunst.
"So we have limos that aren't dedicated to certain groups, they can just pick up whoever needs a ride to go to prom. We have contests that people can win to get free hair certificates and dresses and suits and everything. Just kinda like equality for everyone. So if someone can't afford it or their parents are going through a tough time - we don't ask for those details - we're just trying to help everyone."
Prom will be held at Sammy Krenshaws in Tillsonburg on May 26th. Vandergunst says they are breaking another convention with the theme - The Great Gatsby.
"When they do prom at school it's not permitted to do Gatsby because it's drinking and partying and all that. But we thought it represents our generation because we like to have fun too. And I understand the school's liability issue, but I feel that now it's outside of the school it's time to do that theme since we wouldn't have been able to before."
Any business or person wanting to help out with prom can contact the committee at tillsonburgprom@hotmail.com