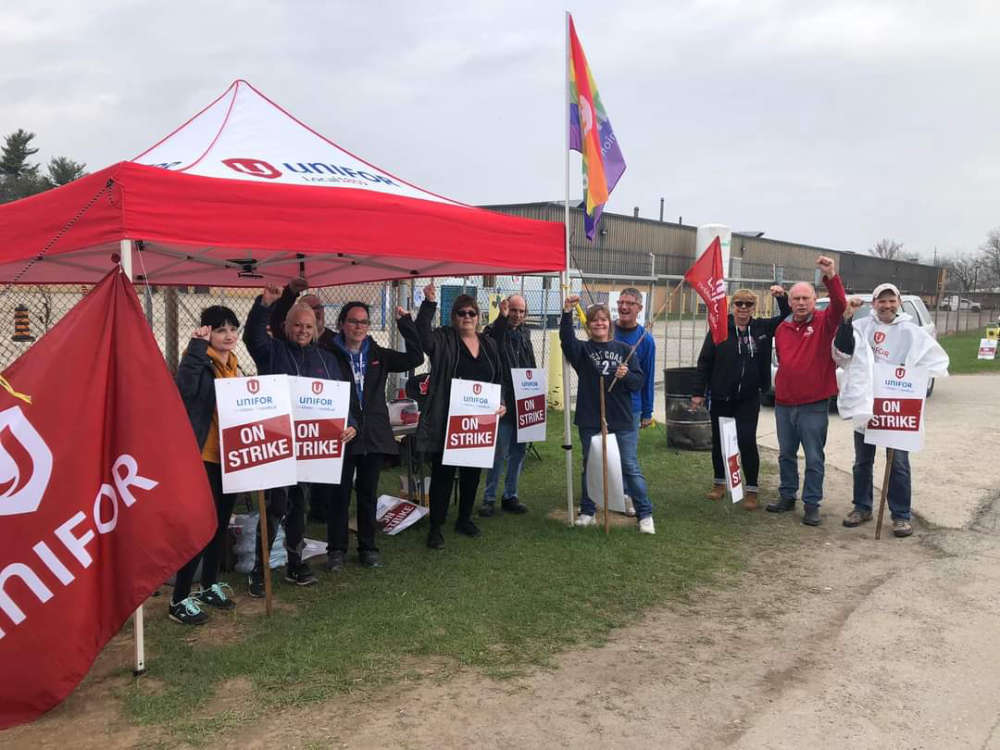 Submitted photo
A collective bargaining agreement has been reached between Unifor Local 1859 and THK Rhythm Automotive, ending the three-day strike.
TILLSONBURG - The strike at THK Rhythm Automotive has officially ended.
Over 150 workers hit the picket line on Sunday after 78 percent of union members voted against a tentative deal with the employer.
Lorraine Sinclair, the President of Unifor Local 1859, says both sides met at the table at 7:00 p.m. last night and they were able to ratify a collective agreement by 8:00 p.m.
"Together we came up with a fair and decent collective agreement. They didn't get everything they wanted and that is not surprising because the company is starting to make a turn around, but they are making a turn around so it was recognized. We're glad to be back to work."
Sinclair says the deal included pension increases, benefit increases and wage increases.
"There was a good wage increase for the whole group, but the starting wage had a significant bump because there's this new contract coming in and there is 60 new people needed. That was an area where both sides recognized that there needed to be some money put into that."