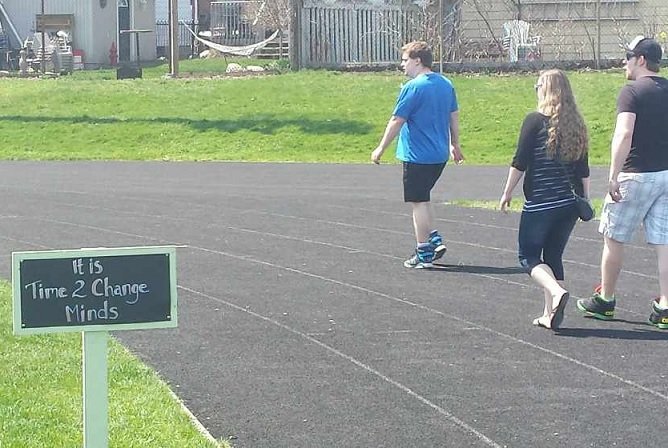 People in Oxford will gather together to fight the stigma around mental health and raise money for services in our area.
WOODSTOCK - Pledges are now being collected for the 5th annual Time to Change Minds.
The walkathon is held in memory of 19 year old Tyler Maskell who took his own life in 2013 after being diagnosed with schizophrenia two years prior.
Mike McMahon, Executive Director of CMHA Oxford, says the annual event has raised money for lots of mental health services in our area throughout the years.
"CMHA Oxford, Woodstock Hospital, Oxford Elgin Child and Youth, even the ACT Program that's out of St Joseph's in London has benefited from the energy of this family who have miraculously I would say faced the stigma related to suicide and mental illness and decided to have this event in our community."
There will be a silent auction and 50/50 tickets will be on sale. The event will also feature a mini community challenge which will pit teams of 6-10 people against each other in a series of rally games. Registration for the challenge costs $100 for one team.
When it comes to the walkathon McMahon tells Heart FM you can walk for as long as you want.
"You don't have to walk 15 miles. You can walk and talk and you can share stories and you can stop. It's an event for fellowship and solidarity and to walk in support of a better future for mental health care and better addictions care in our community."
The event has raised about $20,000 for the cause in previous years, so organizers are hoping to raise a similar amount this year.
The 5th annual Time to Change Minds will take place on Sunday April 30th at College Avenue Secondary School. Things will kick off at 12 p.m. and will wrap up at 4 p.m.
Visit the Time to Change Minds website for more information.