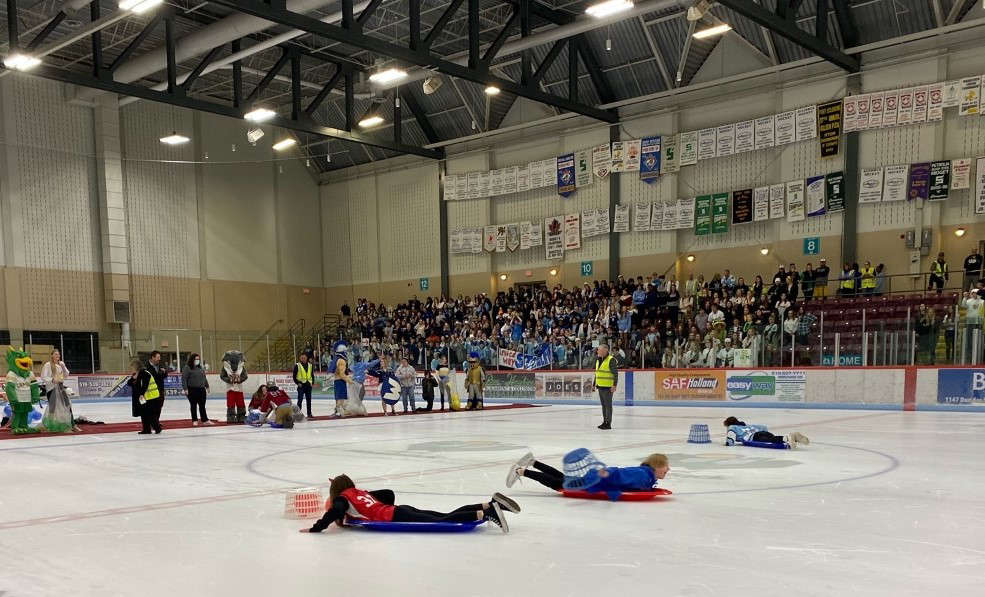 Oxford's high schools rocked Southwood Arena with cheering, competing, and raising money for the United Way.
IDCI has once again taken 1st place at the united way stair climb.
Raising over $9,500 alone, the school will be taking home the trophy to put on display for the rest of the year, and the students have been awarded the prestigious bragging rights that comes with it.
WCI came in second with over $6,500 raised, and Huron Park was the winner of the games played at the event.
IDCI has won every Student Stair Climb over the past two decades barring 2018 when this year's runner up, WCI, bested them as top fundraiser.
This was the first time in 2 years the event has run and United Way Oxford was thrilled with the results as the total amount raised for the day was just over $31,000.