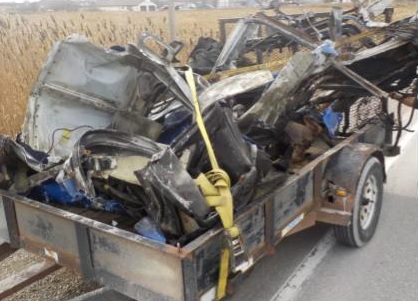 Woodstock Police have slapped a driver with a fine after noticing a trailer with an unsafe load in the Friendly City.
WOODSTOCK - One man is facing a hefty fine after trying to transport an unsafe load in the City of Woodstock.
During routine traffic patrol an officer noticed a trailer heaped with material. The driver was slapped with the charge and a $385 fine.
The Woodstock Police remind all commercial vehicle drivers and those who tow trailers to do their research before hitting the road.
The information can be found on the Ministry of Transportation's website.