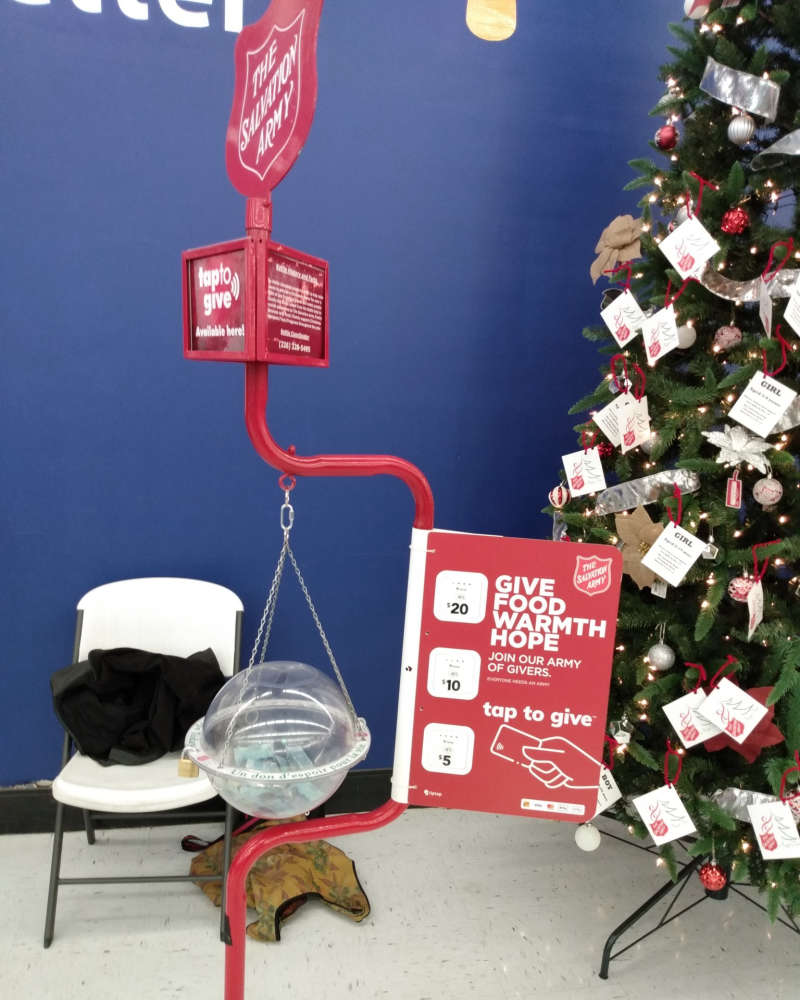 Photo Credit: The Salvation Army Woodstock Community/Family Services & Thrift Store Facebook page
The Salvation Army has nine Christmas Kettle locations in Woodstock and Norwich, but they rarely have them all running at the once due to a shortage of volunteers.
WOODSTOCK - The Salvation Army is looking for more volunteers for the Christmas Kettle campaign this year.
They have nine kettle locations in Woodstock and Norwich. Major Naomi Dalley says they rarely have all nine kettles running at the same time.
"We haven't had a full complement of volunteers available so we haven't been able to keep all nine kettles out all the time."
Dalley says you can volunteer by calling the Salvation Army office at 519-539-6166.
"All of our volunteers need to be double vaccinated, we have some indoor locations and outdoor locations, so if you call in you need to indicate your preference and what your availability is."
You can volunteer for as little or as much time as you want. Dalley says the money from the kettles helps them throughout the year, take care of the less fortunate in our community.
"All of the money raised stays in our local community, it supports food for people who need it all year round, also any shelter programs that we can hook them up with, support for medical needs, our first priority recently has been food but we are hoping to expand our programs to offer more than that."
If your forget your cash, its not a problem because six of the kettle locations offer tap. They will always have tap at the main locations including Wal-Mart, Zehrs and the LCBO. You can donate using debit or credit tap in $5, $10 or 20$ increments.