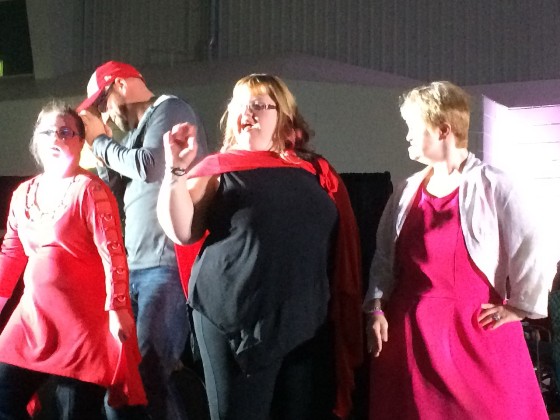 The Woodstock and District Developmental Services Fashion Show as a smashing success at Cowan Park last night.
WOODSTOCK - $15,000 was raised at the WDDS Runway of Stars.
Fashion models from the Woodstock and District Developmental Services got a chance to walk the runway at the fundraiser last night at Cowan Park. Community development coordinator Deb Roloson says it really was an amazing time and the models got to strut their stuff in front a sold out crowd.
"The people that were in the fashion had a great time and I can't say enough about the community volunteers who helped make this event successful and I think everyone went away thoroughly entertained. The biggest highlight for me was the pride and accomplishment that each of the models had after the evening, for a lot of them, they did something that they have never done before, so that was definitely a highlight and just to see some of the responsibilities from the audience and for them to see some of the capabilities of the people we support and how much they enjoy the show."
All of the money raised last night will go towards the WDDS expansion campaign at the new retrofitted facility on Bysham Park.