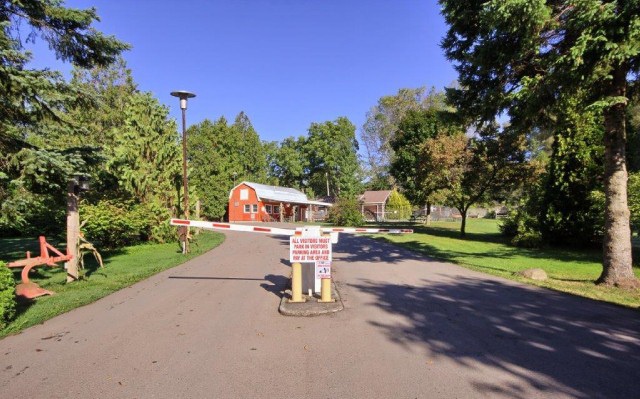 Stock photo
The campground will be opening to support Canadian Snowbirds returning early and families that saw their vacation plans cancelled.
WOODSTOCK - Woodstock's Willow Lake Campground and RV Park will be opening this Friday.
In a press release sent out this week, Owners and Operators Mark and Melanie Jaycock say the campgrounds will be opening a month early to support Canadian Snowbirds returning early and families that saw their vacation plans cancelled.
It is also for those who want to self-isolate in their RV near a campfire.
For seasonal families, this opening will be at no additional cost and it will be at a heavily discounted rate for their overnight campers who want to get away and relax for a few days.
They say in order to do this, the following will have to be done very differently:
- For RV's only (all units entering our park must have functioning washroom/shower/dining facilities); no pop-ups, tenting or cabins, as public washrooms will be closed.
- The Games Room and Laundry facilities will have to be closed.
- The Camp Store office will be open for an hour each day to sell firewood, and when the office is open, all practices that are advised by Health Canada will be followed to disinfect door handles, debit machines, and any high touch surfaces.
- Families are suggested to not use the playground.
They say common COVID-19 cold practices are everyone's responsibility, especially for snowbirds if they have been outside of the country and they must self-isolate for 14 days. They say everyone should practice a recommended self-isolation of six feet and to avoid social gatherings.
The campground will take reservations over the phone, but it is strongly recommended people book online, as staff will be in the park quite a bit due to the early opening and only check messages once a day.
People can use the discount code "familytime" to receive 50% off and this code is only valid for stays until April 23rd.
You can visit here to register and learn more information.
They say during your stay there are ways to support local businesses, visiting Brickhouse Brewpub, which is open for takeout, and JTK Farms / Meat Shoppe.
They'll be open until October 4th, 2020.