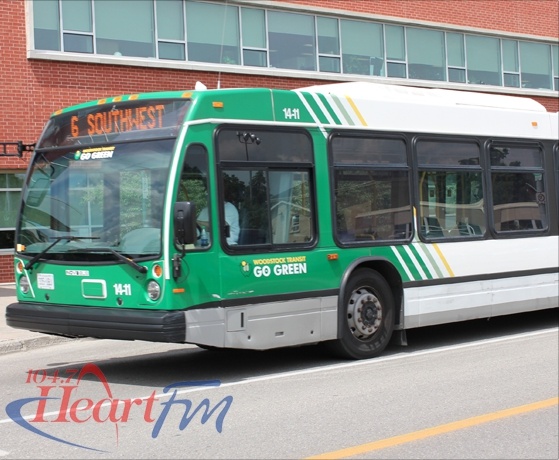 Woodstock City Council will need to gather more information before making a decision on an electric bus project.
WOODSTOCK - The City of Woodstock is considering participating in the Pan-Ontario Electric Bus Demonstration and Integration Trial.
The Canadian Urban Transit Research and Innovation Consortium, also known as CUTRIC ,has asked Woodstock to participate in the trial. Some of the municipalities participating include Oakville, Brampton, and St Catherines.
Dr Josipa Petrunic, the Director and CEO of CUTRIC says the electric buses will benefit a rural city like Woodstock.
"In smaller communities it's more of a unique situation. There's lower ridership so we have to design the system so that not only is it cleaner and greener, but it's still cheaper than diesel even though there is lower ridership and fewer routes."
If the city were to participate it would cost approximately $450,000 for an electric bus and cost the local hydro company one million dollars for a charging station with the help of provincial and federal funds. It costs the city about $500,000 to replace a diesel bus.
Dr Petrunic believes if council decides to say yes to the trial the city of Woodstock could become a nationwide leader.
"This would be yet another major integration trial or major initiative by the Woodstock community that would be a first in Canada. Pretty much every other rural community that faces the same situation - low rider-ship, buses that are designed on difficult and challenging routes from an electrification point of view - they're all going to be looking to Woodstock to see how did you make it work in Woodstock and can we mimic, copy and paste what you have done."
Mayor Trevor Birtch says the city is going to gather more information.
"Council endorsed a resolution to allow staff to continue the discussions with CUTRIC as well as with the bus suppliers and we look forward to hearing reports back in October."
A final decision will be made at the next council meeting on October 6th.