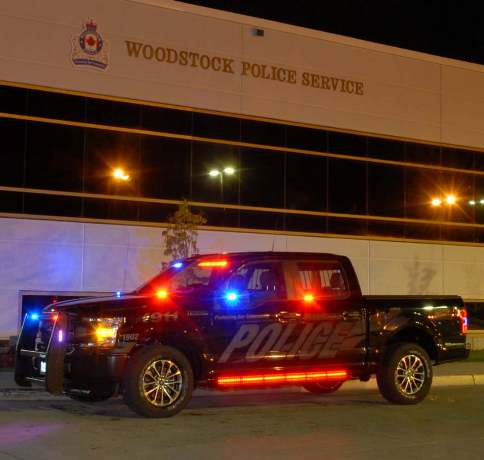 Woodstock Police are searching for two suspects in a stolen vehicle who managed to escape Police after ramming a cruiser at a Motel in Woodstock.
UPDATE: Police believe the same two people who managed to escape officers at the Westmount Motel on Monday by ramming a cruiser, are the same two people who were involved in the carjacking on Beachville Road. Read the updated article online here.
----
Original Story
WOODSTOCK - Police are looking for 2 suspects involved in a vehicle theft Monday afternoon.
A concerned citizen called police while following behind a stolen 2016 black Dodge Ram pickup truck.
Police were on scene immediately and attempted to block in the pick up truck, at the Westmount Motel. However, the male driver reversed the vehicle, hitting a police vehicle.
The suspect then hit another police cruiser before heading down the driveway and subsequently struck a pickup truck travelling east bound on Beachville Road.
The stolen vehicle was last seen travelling west towards Beachville.
One female driver was taken to hospital to be treated for minor injuries. Total damages to three vehicles is estimated at $20,000.00.
Suspects involved are a white male driver and a female passenger.