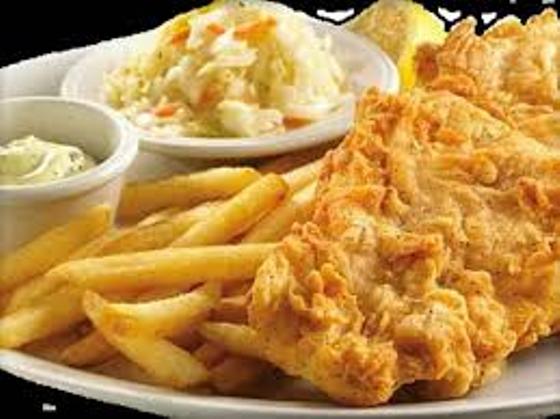 Tickets are now on sale for the Woodstock Oxford Rotary Club's Fish Fry on Saturday May 7th.
WOODSTOCK - The Woodstock Oxford Rotary Club is excited to bring back the popular Fish Fry.
The event is really just one big party with Lake Erie Perch, live music, a DJ and an auction. They will music playing all night long, including the live band The Thompsons and the DJ will be rocking all night as well.
Doors open at 6:00 p.m. and dinner starts at 7:00 p.m. Rotary member Doug Vincent says it promises to be a fun night after two long years.
"Last year we had a drive thru fish fry, which was fairly successful but we didn't have those in person interactions and of course two years ago we had to cancel. We are finding people really have the appetite to have this event in person this year, we are starting to get organized, everyone is really excited, a spring outing as they call it."
Woodstock Oxford Rotary will be following all of the proper health protocols and tables will be spaced out a little more than normal as a precaution. People are encouraged to wear a mask but it will not be a requirement. Tickets cost $50 per person, but keep in mind you are also supporting a good cause.
"All of the funds we raise at the Fish Fry, go towards the good work of Rotary in the community, serving the less fortunate and the homeless."
The biggest local rotary project right now is the Transitional Shelter Community, which is looking to build 12 small homes at the Movement Church property, you can read more about that online here.
Other projects supported by Rotary right now include the Community Free Table, providing hot meals, groceries, clothing and personal hygiene products to those in need. They provide COVID-19 support by supplying PPE to local hospitals and they also support local youth with scholarships and mental health support at Wellkin.
You can purchase tickets from any Rotary member or by calling Lynn at 519-537-9069 or John at 519-532-0443. Online payment is available by sending money to woodstockoxfordrotary@gmail.com.
You can find more information online here.