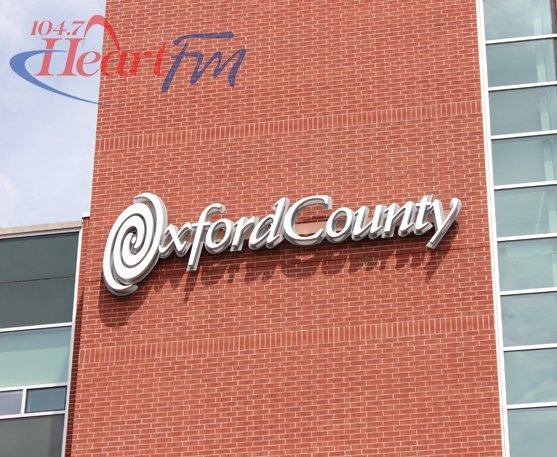 Deputy Premier Deb Matthews was in Woodstock yesterday to discuss some hot button issues with Oxford County councillors and local business owners.
WOODSTOCK - The Deputy Premier was in Woodstock to meet with Oxford County councillors and local business owners.
MPP for London North Centre the Honourable Deb Matthews came to Woodstock to talk about a number of hot button issues. She discussed OHIP extension coverage to people 24 and under, the new minimum wage and OSAP.
Warden David Mayberry tells Heart FM she was in town for a couple of hours yesterday.
"She is doing some consultation across the region and she wanted to talk to people in Oxford County. So she met with a group of primarily business owners in Oxford County for the first hour of her visit yesterday and then met with 6 County Councillors to go over a couple of issues."
Mayberry says that several councillors brought up some of the concerns over the new minimum wage.
"Several of the councillors brought up the issue. What would it impact, will it impact the number of people being employed and would it drive the move to more technology to replace labour. She acknowledged all of those concerns and said that they were aware of it. She also recognized that through a transition process, some of that is going to happen anyway's. I think the encouragement from councillors was that they are not opposed to increasing the minimum wage, they just think the time frame should be extended to 3 or more years to give employers an opportunity to properly prepare for it."
He adds the meeting lasted for over an hour and it was a good dialogue.