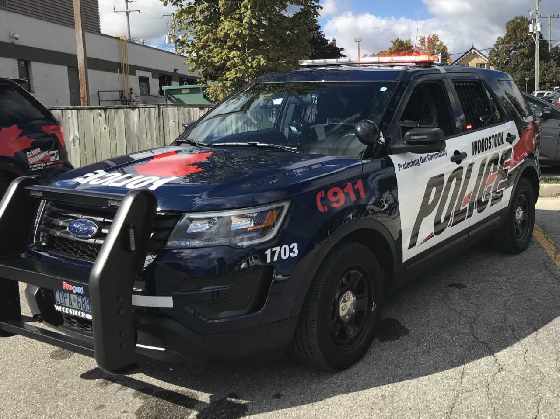 Stock photo
Police say to avoid answering calls from strange numbers or opening emails from people you don't know, as well as scammers knocking on your doors who claim to be testing for the novel coronavirus.
WOODSTOCK - March is Fraud Prevention Month.
The Woodstock Police is reminding residents to protect themselves from scams and frauds this time of year.
They say to be aware of strange numbers, as well as aggressive sales pitches or threats. During tax season and in the months to follow, residents reported they often receive calls from someone who is claiming to work for the Canadian Revenue Agency (CRA) and various banking agencies.
There are new scams in relation to COVID-19 including phishing texts and emails and scammers knocking on doors claiming to be testing residents for the novel coronavirus. Police say door-to-door health exams do not exist and services selling Personal protective equipment (PPE) does not exist either.
To avoid scams, police say to trust your gut and don't return calls to unknown numbers, and to avoid opening emails from unknown senders. Residents are also reminded to not give out personal information and to not share PIN numbers, user I.D or access codes.
They say to be aware for links in emails or pop-ups on social media or websites.
If you are a victim of fraud, the Canadian Anti-Fraud Agency Centre says to gather all of the information including documents, receipts, copies of emails and/or text messages.
The Canadian Anti-Fraud Agency Centre says to contact your local law enforcement and them toll free at 1-888-495-8501, or through the Fraud Reporting System (FRS). You can also report the incident to the financial institution the money was sent to such as Western Union, MoneyGram, bank or credit union.
If the incident happened online, whether it was through Facebook, Kijii or a dating website, you are to directly report to the website. You can find these details under "report abuse" or "report an ad."
The Canadian Anti-Fraud Agency Centre says victims should also place flags on all of their accounts and report to credit bureaus, Equinox and TransUnion.