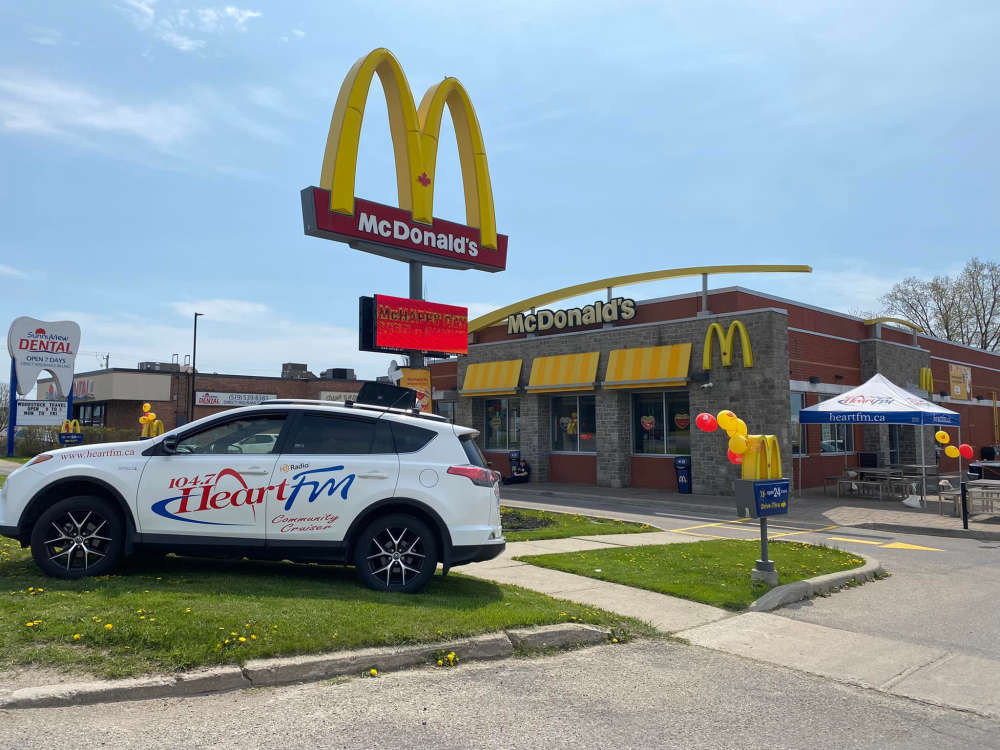 The McDonald's on Dundas Street in Woodstock raised over $12,700 on McHappy Day.
WOODSTOCK - It was a very successful McHappy Day in the Friendly City and beyond!
The Dundas Street location managed to raise a total of $12,764.55 on Wednesday.
The Norwich Ave location was also packed throughout the day, but we have yet to hear what their fundraising total was.
All of the funds raised locally will support Ronald McDonald House Charities Southwestern Ontario and the First Episode Mood and Anxiety Program (FEMAP) at London Health Sciences Centre.
A Ronald McDonald House provides families with a place to stay whenever a child in their family is receiving treatment in a hospital nearby. Ronald McDonald House Charities Southwestern Ontario supports two Ronald McDonald House locations, one in London and one in Windsor. It also supports the Ronald McDonald Family Room in the London Children's Hospital.
FEMAP is a program for young adults between the ages of 16 and 25 experiencing the onset of mood and anxiety disorders. The program is the first of its kind in Canada and it's funded by donors and research grants.
McDonald's locations across Canada managed to raise a grand total of $5.7-million.