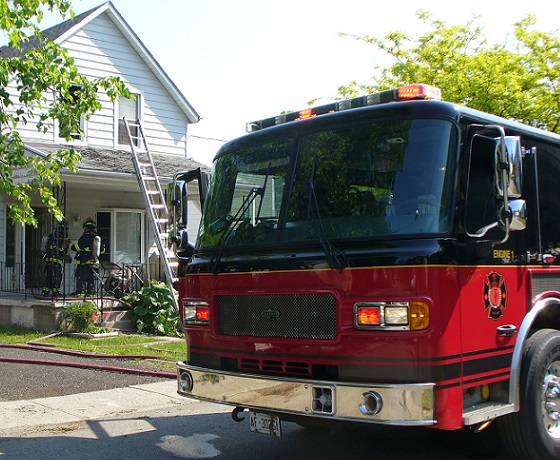 Brant County Fire department is urging people to check their fire alarms or face fines.
The Brant County Fire Department is reminding everyone about the importance of having working smoke alarms. In the past week they responded to a couple of structure fires at homes without working smoke alarms.
This is a growing trend in Brant County. Of the 11 structure fires they have responded to since January 1st, four of them did not have working smoke alarms or they did not have the required amount of smoke alarms.
Fire Chief Michael Smith says they really want to stress the importance of having working smoke alarms.
"Without the required number of working smoke alarms, occupants of a home will have little chance of escaping a fire. It is the law to have working smoke alarms on every storey and outside sleeping areas, as well as, working CO alarms outside sleeping areas. This is the way we protect our family from fires."
Working smoke alarms and CO alarms provide the early warning we need to escape fire and carbon monoxide. Seth says smoke alarms and CO detectors save lives.
"The engineered lightweight construction of today's homes makes homes burn hotter and faster, smoke is more toxic and the escape time is more precious than ever. You may have as little as two minutes to escape."
Penalties for not having working smoke and CO alarms can be $360 up to $50,000 per alarm, one year imprisonment for individuals or $100,000 for corporations.