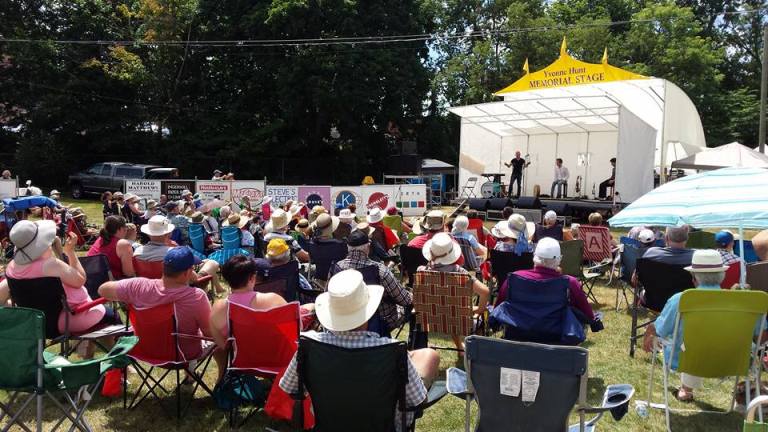 The Canterbury's hard work attaining zero waste has been recognized at a major tourism conference.
INGERSOLL - Praise is being heaped on the Canterbury Festival for keeping trash away from the landfill.
During the Southwestern Ontario Tourism Corporation Conference the festival was given an Innovation award for their zero waste initiative.
Promotions and Marketing for the Festival Brenda Boswell saw the gradual transition from 50 cubic metres to where they are now.
"Several years ago we transititoned to less waste and came up with a fabulous plan that has expanded over the years. In 2016 we decided to make it zero waste."
Last year only a couple bags of garbage were sent to the landfill. Using resuable cups, plates, and cutlery and recycling as much as possible as well as a team of tireless volunteers made it happen.
Boswell says its no small feat when you consider how many people visited the festival.
"There's usually about a good 10,000 visits to the festival, so that's a large amount of people sometimes bringing in their own food, buying food, drinking coffee."
The award was handed out yesterday by one of the newest Dragons on Dragon's Den, Michele Romanow