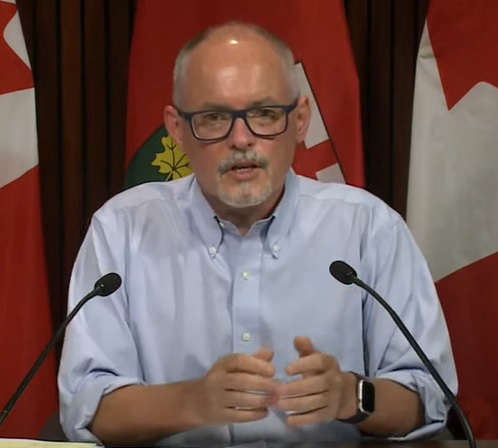 These settings include night clubs, wedding receptions, meeting/event spaces and strip clubs.
ONTARIO - Ontario's top doctor announced this morning that capacity limits will remain in place for certain high risk settings, where proof of vaccination is required.
These settings include the following:
- Food or drink establishments with dance facilities such as night clubs and wedding receptions in meeting/event spaces where there is dancing;
- Strip clubs; and
- Sex clubs and bathhouses.
Chief Medical Officer of Health Dr. Kieran Moore says the Province is just not ready to open everything up, especially with the Omicron variant present.
"While an increase in the number of cases was always expected as we entered the winter months, with the emergence of the Omicron variant we must continue following the measures we have in place that have been working for us. Over the coming weeks and months, we need to stay the course on reaching those who have not yet been vaccinated. If you have not yet received the vaccine, please do so today and if you are eligible for a booster dose, please book your appointment to provide yourself with an extra layer of protection. Achieving the highest vaccination rates possible remains our best defence against COVID-19 and variants."
Health Minister Christine Elliott says the best thing people can do right now is to get vaccinated and if you are eligible get your booster shot.
"In line with Ontario's cautious approach to date, as public health and medical experts learn more about the Omicron variant, we are continuing to take a deliberate pause in reopening to protect our hard-fought progress against COVID-19. As Ontario continues to take rapid action to protect against COVID-19 and variants, I encourage everyone to get their first, second or booster dose of the COVID-19 vaccine as soon as possible."
ICU rates have been increasing over the past few weeks, with 165 COVID-19 patients in the ICU right now in Ontario hospitals.