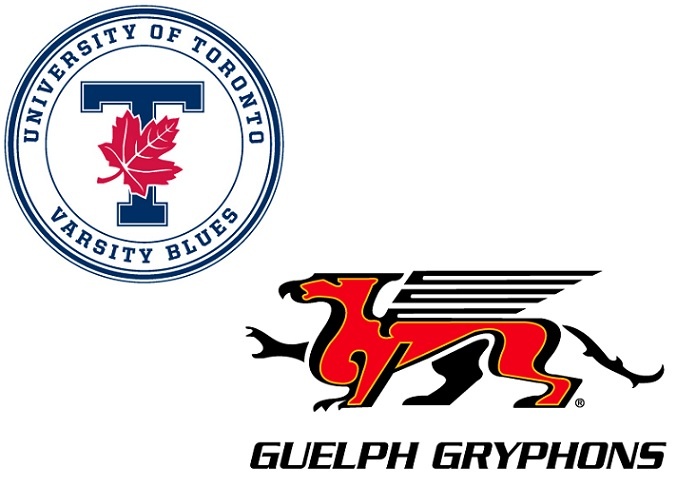 "The level of ball is unlike anything you would normally see in Woodstock."
WOODSTOCK - The Oxford Attack Basketball Club and Oxford Officials Association are bringing CIS basketball to Woodstock.
Ontario University Men's basketball team the Guelph Gryphons will take on the Toronto Varsity Blues at St. Mary's on Saturday October 22nd at 2:00 p.m. President of the Officials Association Nino De Luca tells Heart FM the calibre of basketball is going to be very impressive.
"A lot of these teams right now before their season starts they are doing a lot of games down south against NCAA teams and they usually fare pretty well - the level of ball is unlike anything you would normally see in Woodstock."
They are also going to have a pre-game clinic run by both University coaches for Oxford Attack players and some of the younger Attack players will play a scrimmage at half time. De Luca explains how this whole game came together.
"Plans started during a game last March at WCI, which was kind of like an all star game for the boys and they were honouring Bill Gillespie at the game. All the guys wore number 20 in Bill's honour. Since they were honouring Bill Gillespie, his son was there, Rob, in order to receive the honours that were being presented and John Campbell, who's a friend of Rob was there for support as well. John is the coach of the Toronto team and we started talking about an exhibition game hosted in Tillsonburg for years where John's dad Peter Campbell who coached the Wilfred Laurier team used to come down for an exhibition game against Guelph. The coach of the Gryphons, Chris O'Rourke, use to play in Tillsonburg so both teams have ties to the area and that's kind of how we got this game together. John said, 'I can bring my Toronto team to Woodstock and we can play against Guelph for an exhibition game, it would be good for the community.' There is quite a tie to the community for both these coaches and their fathers."