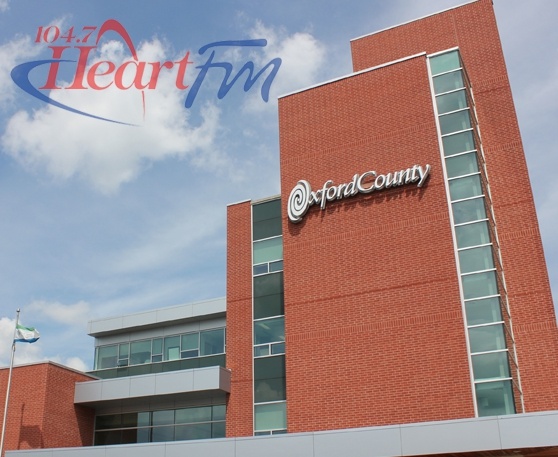 The Court Security Committee will serve as a task force for council and will not include any Oxford County Councillors.
WOODSTOCK - Oxford County council has approved a few amendments to the original motion to establish a Court Security Committee.
Right now the City of Woodstock and the Woodstock Police Services is responsible for all of the security costs at the Oxford County courthouse. The courthouse in Woodstock serves the entire County and deals with cases from the OPP and Woodstock Police. Deputy Warden Trevor Birtch explains the amendments he was seeking in the original motion.
"So the changes that were proposed were to make sure that the committee would be at more of arms length like an advisory task for council. That allows each municipality to select who will sit on the committee, so they can pick people with the right type of skills, whether they are elected or non elected officials. One thing that we wanted to be sure of is that it would not be an exact duplication of what we have at the County, so there will be no county council members on the committee with the exception of the Warden, Warden David Mayberry will chair the committee."
This motion will now be presented to all of the lower tiers and they will be tasked with selecting someone for the committee.
Birtch says the City and Woodstock Police Services are looking for more help to pay for some of these security costs.
"The Police Services Board are looking for a more equitable approach to funding as well help from our neighbours on advocating with the Province. The Province has made a commitment that the cost for court security would be uploaded and when we get down to the bottom line and when treasurers and auditors get involved and put all of the numbers into the right column, it is evident that the Provinces commitment has not been fulfilled."