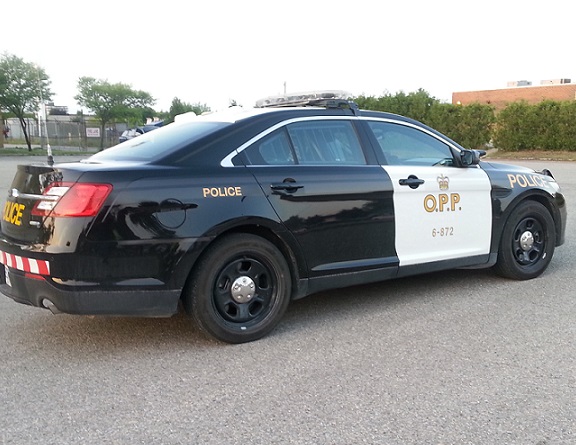 The OPP Auxiliary will be cramming cruisers with donations this weekend in Ingersoll and Tillsonburg to help local food programs.
INGERSOLL & TILLSONBURG - The Oxford OPP Auxiliary Unit will be Cramming a Cruiser in Tillsonburg and Ingersoll this weekend.
Constable Stacey Culbert says the Auxiliary Unit tries hold these food drives whenever there is a need.
"It's a 100% OPP Auxiliary run initiative so those are the volunteers that come out and put in hours with the OPP. And all of the food will stay locally and be shared within those two communities."
The donations will be going to support Ingersoll & District Interchurch and the Helping Hands Food Bank.
"So if you're going to be in Ingersoll near the Independent Grocer or Tillsonburg at Sobeys on Saturday between 9 a.m. and 4 p.m. please drop in and, if you can, donate some food to our food drive."
They will also be accepting cash donations.