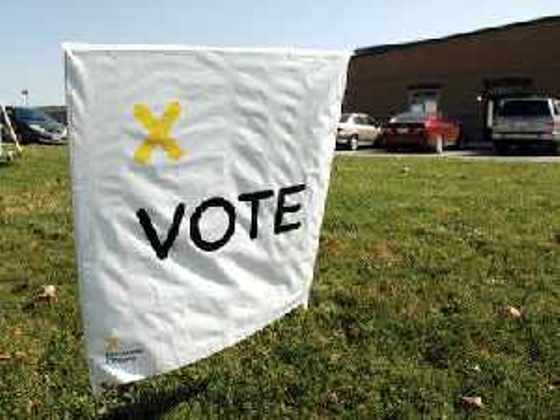 The Municipal School Campaign is designed to bring more diversified voices to municipal politics and there will be a free Zoom event on November 10th.
OXFORD COUNTY - Campaign School Oxford County is looking to help empower local women to consider running for office.
This is part of the Municipal School Campaign, happening in Wellington, Guelph and Oxford. The goal is to encourage, empower and support candidates who come from the female, Indigenous, Black, racialized, LGBTQS2+ and youth communities. The Campaign School Oxford County is being run by two volunteers, Lindsay Wilson and Kate Leatherbarrow.
Wilson explains why they're focusing on women right now for their campaign in Oxford.
"Women are really under represented in politics, I think it is only 18 percent of mayors in Canada that are female and just 26 percent for councillors. Also, Kate and I, that is really where our experience and passion lies, in supporting women in our community, so that is where we decided to focus our efforts."
She adds they will be hosting a Zoom meeting on Wednesday November 10th at 7:00 p.m. for their first official event.
"We are starting off with a virtual panel, we are calling it Are You Election Curious. We have four panelists, who are going to share their perspective of what it was like in municipal politics, how they balanced their family or career and some of the systemic obstacles they faced."
The event is open to anyone who feels passionate about having diversified voices on municipal councils. Leatherbarrow says they are really excited to launch this campaign in Oxford.
"We are so excited to be offering this online learning for community leaders who want to explore what is involved to run for municipal council or school board trustee. This free session will be full of insights and practical advice from female leaders who have run for office. We hope their voices and experiences will inspire other female candidates to think about running for leadership positions next fall."
Regional Chair for Waterloo and former MP for Kitchener-Centre Karen Redman is one of the featured panelists. She says running for office is a brave thing to do.
"It is especially hard for non-traditional candidates like women and members of the Black, Indigenous and other marginalized communities who might not have thought about running or have an established network to ask for support. I am so excited to be a part of this session to encourage all community leaders to explore what it means to run for office. We need their voices around our decision making tables!"
You can find more information by following Campaign School Oxford County on social media:
Facebook: @municipalcampaignschooloxford
Instagram: @municipalcampaignschool_oxford
Email: mcsoxfordcounty@gmail.com
You can learn more about the panelists and register for the event online here.