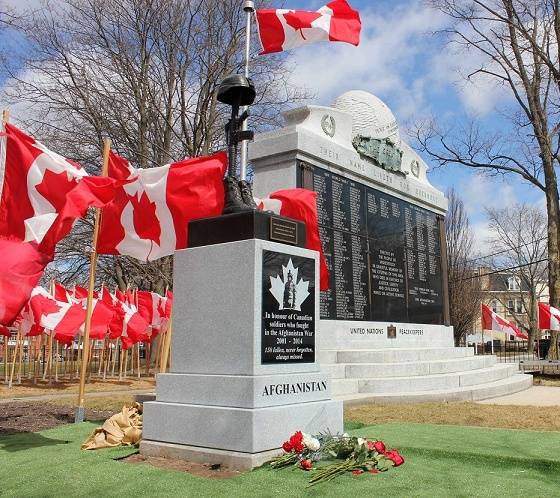 Students from Huron Park Secondary School will be walking 3.6 kilometres to honour those who fell at Vimy Ridge.
WOODSTOCK - Huron Park Secondary School is bringing one of the largest student delegations from Canada to the Vimy Ridge 100th Anniversary National Student Tour in France.
They will be touring the battle sites where countless Canadians lost their lives next April to mark the 100th anniversary of the Battle of Vimy Ridge. History teacher Stephen Hills tells Heart FM their students will be taking part in the Vimy 99th Anniversary National Student Walk-a-thon on Saturday April 9th.
"We will be marching and walking from the Huron Park Secondary School to the downtown Woodstock Cenotaph and our route is 3.6 kilometres exactly and that's in the commemoration of the 3 600 Canadian soldiers who perished during the battle of Vimy Ridge 99 years ago. We are going to have a ceremony with the help of the Royal Canadian Legion Branch 55 at the Cenotaph and they have promised to help participate with the kids."
Hills says everyone is encouraged to take part in the walk and pay respect to one of the bloodiest day in our military's history. If you're interested in taking part in the walk you can contact Stephen Hills at Huron Park Secondary School.