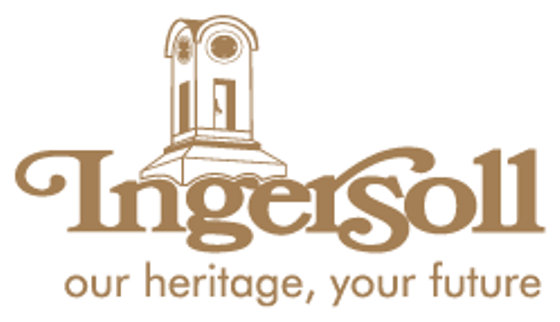 Ingersoll council's three-year effort on championing landfill approval rights could prove to be successful following the Province's introduction of a new legislation.
INGERSOLL - It was a big win for Ingersoll council after the provincial government introduced a legislation that will provide municipal governments the right to approve all new landfill projects.

It was a significant milestone achieved by Ingersoll council, which was a three-year effort, to champion landfill approval rights for local communities. The legislation provides that municipalities within 3.5km of a proposed landfill site, whether it's a host municipality or a neighbouring municipality, will have the right to approve or reject these projects.

The Ministry of the Environment, Conservation, and Parks (MOECP) would not approve its proposal if a landfill site proponent has not received this municipal approval. Prior to this new legislation being passed, private sector waste companies had no obligation to gain the support of the local municipal governments.

While a community like Ingersoll may have objected to becoming home to a new landfill site, the provincial government's longstanding environmental assessment process effectively tied Town Council's hands to demand any changes, including whether or not to allow the project to proceed at all. These changes to Ontario's Environmental Assessment legislation will give each of the municipal councils of Ingersoll, Southwest Oxford and Zorra Township, the opportunity to vote on whether or not to approve the proposed project from Walker Industries to build and operate a 17 million tonne landfill site in a Zorra quarry.

Mayor Ted Comiskey says the legislation gives municipal council the option to turn down the proposed project.

"The legislation will ensure that each municipal council will be able to vote NO to Walker's proposed project. Such a no vote by any Council would mean that Walker would be unable to receive approval from the Ministry of the Environment, Conservation, and Parks."

To develop the support of the provincial government, Ingersoll Council created the Demand the Right Coalition of Ontario Municipalities. With Mayor Comiskey acting as its Chair, the Coalition grew to 148 municipalities representing over 70 percent of Ontario's population. Council Motions were passed by each of these communities, demanding that the municipal governments' wishes and their citizens be respected for all new landfills anywhere in Ontario.

Comiskey was appreciative of the work done by Premier Doug Ford.
"On behalf of Ingersoll Council, I wish to express our sincere appreciation to Premier Ford for keeping his election promise and Environment Minister Yurek for his work to develop and introduce this legislation. We are especially appreciative for the efforts of Ernie Hardeman who first championed local approval and has continued to pursue the issue as our MPP."

During the legislative process, details can change. The Town will actively participate in the process, updating the community regularly, and until the legislation is passed into law.

Comiskey says there is still work to be done before legislation is passed. "As it will likely take through the summer for the legislation to pass, we'll hold off any big celebration.

I am optimistic, but we have much more work to do. It will be important for local residents to make sure their own town council knows where they stand."