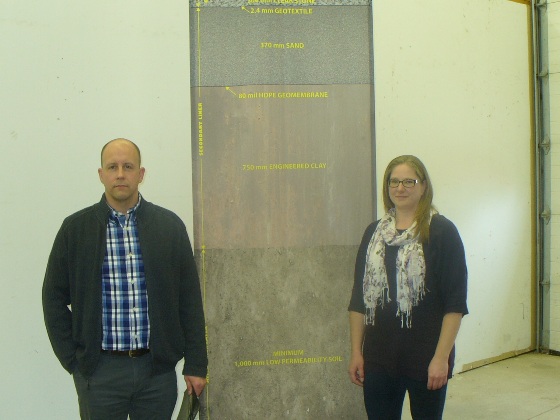 Walker Environmental Group is ready to move forward in the process to build a landfill in Oxford County
INGERSOLL - Walker Environmental Group is excited to start the lengthy process set out in the approved terms of reference for them to build a landfill at the Carmeuse site near Ingersoll.
The company met with local media today and discussed a variety of topics including the overwhelming sentiment from the public and the County that we are not a willing host. Project Lead Darren Fry admits it will be a challenge to sway public opinion, however he does say they are willing to listen.
"We do understand their are a lot of questions and a lot of concern in the community about this proposal, what's interesting to note is that now as we move into the study phase we begin to let science and the technical studies answer a lot of the questions they have that we haven't been able to answer at this point, so as we move forward we are going to be able to answer a lot of those questions."
At least 61,000 people have written letters saying they don't want the landfill in Oxford County and the County has said they are not a willing host. Fry says they can still move forward despite all of this.
"Waste Management is a shared provincial responsibility, so while we understand the concerns of the municipality, we have to look at this facility from a provincial perspective and first conclude the environmental assessment, we will only build this facility if it can be done safely."
Fry says it will be at least a couple of weeks before they will start the environmental assessment process and we are still several years away from getting a firm answer on the landfill. The exact site of the landfill has not been set in stone as well as they could potentially move it to other sites at the Carmeuse property. The only reason they would move the site is if the environmental assessment says they would make less of an environmental impact at another location. The facility, if it does end up getting approval would receive industrial and institutional waste from businesses and recreation facilities from Ontario and wouldn't operational until 2022.