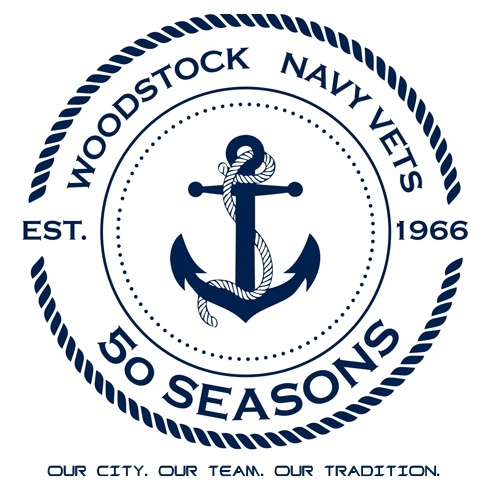 It might not have been the finish the Woodstock Navy Vets were hoping for, but the 50th season was still lots of fun.
WOODSTOCK - The Woodstock Navy Vets 50th season didn't go as originally planned, however the team continued to show great promise for the future.
Woodstock was eliminated from the playoffs by Paris last weekend. Because of injuries and suspensions they only had a chance to play with their full roster for three games at the start of the season and they promptly won all three. Head Coach Adam Wallace says they were hoping for a longer playoff run this year, however they are excited for the future.
"We are expecting big things next year: we don't lose anybody to age this year, the only guys we will be losing will be the guys who move on to play elsewhere in Junior B, for the most part everybody is coming back and as a coaching staff we are really excited to have all these great kids coming back. Going into next year because all of the kids already now the systems now we can just keep building on it. I mean I'm sure we will have some new faces but it's a lot easier to catch up 2 or 3 guys on new systems than having to teach it to 12 or 13 new guys."
Wallace said this year was great as the team held a number of events to commemorate their 50th anniversary and brought back a lot of the old players.
"The kids were really looking forward to the 50th year going back to the new jerseys with the Navy blue and I think too a lot of them looked up to the guys they brought in for alumni night and getting to see all the great players who played for the Navy Vets back in the day."