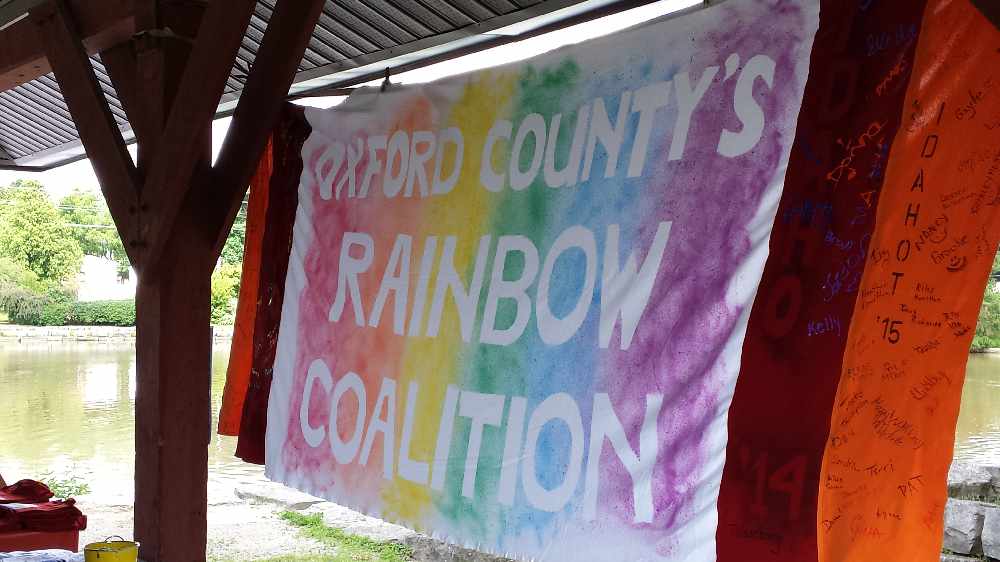 The Oxford County Rainbow Coalition wants to help make public bathrooms a comfortable place for everyone.
OXFORD COUNTY - The Oxford County Rainbow Coalition's Bathroom Project is shining a light on the importance of gender neutral bathrooms.
Some people in the Transgender Community find accessing bathrooms to be a challenge while they are out in public.
Gayle Milne, the Chairperson of the Oxford County Rainbow Coalition tells Heart FM they will be going around to local businesses in order to discuss this topic.
"In our downtown businesses often they have single stall bathrooms but they'll still have genders on them. If they could do something simple as just changing both of those bathrooms to just say 'bathroom' instead of a 'male' and a 'female' then that would be a fairly easy change to make."
Businesses can also participate in the I'll Go With You Program. Gender specific signs would stay on the bathroom doors but you would wear an 'I'll Go With You' pin with the Trans Flag. Milne says wearing this pin would send the message that you support people in the Transgender Community using the bathroom of their choice.
"If they were accessing a bathroom in your establishment and they were to encounter someone who gave them some difficulties that you would be a supportive person either to come with them and be their advocate or just support them after the fact."
Members of the Coalition will be stopping by the businesses in Oxford County in order to talk provide people with more information and provide them with signage if they choose to participate in the initiative. You can also register for the initiative online here.
The Oxford County Rainbow Coalition is made up of people from Oxford County Public Health, the Oxford Community Health Centre and CMHA Oxford.