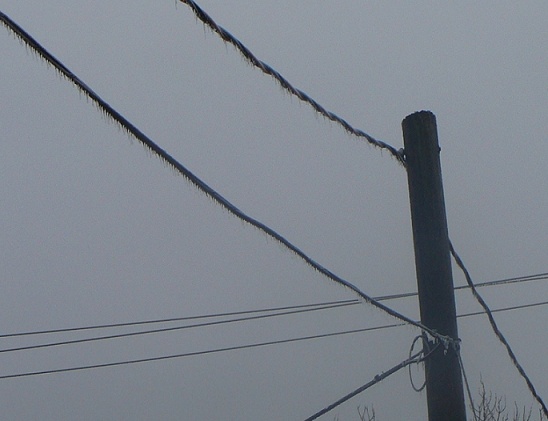 Falling branches and downed wires are leaving many people in the dark.
Multiple power outages are being reported across Oxford County and beyond this morning.
Last night's ice storm is wreaking havoc on tree branches and power wires, leaving many people in the dark.
According to Hydro One, parts of Woodstock, Ingersoll, Innerkip, Embro, Thamesford, Tavistock, Blandford-Blenheim, Paris, and the surrounding areas are dealing with outages. Because of how many issues they are dealing with, power restoration times have been set back until 8:00 p.m. tonight, but they could be tackled sooner.
Erie Thames Powerlines is also working on hydro issues in Tavistock. They hope to have power restored by noon.
To see updated information on the status of an outage near you, check out