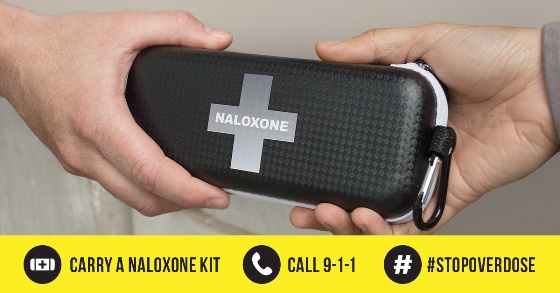 Starting today, high-risk workplaces in Ontario will now be required to have at least one naloxone kit on site.
ONTARIO - High-risk workplaces in Ontario now have to carry a naloxone kit.
This includes workplaces where an employer is aware that an employee could experience an overdose while on the job. The affected businesses are eligible for a free naloxone kit and training for up to two workers.
Naloxone can temporarily reverse the effects of an opioid overdose, so the victim to receive medical treatment.
Monte McNaughton, the Minister of Labour, Immigration, Training, and Skills Development, announced the new workplace safety legislation back in December.
"Ontario, like the rest of Canada, is in the middle of an opioid epidemic made worse by a toxic supply of recreational street drugs. That's why our government is the first in North America to require naloxone kits be accessible in at-risk workplaces by June 1, 2023, to raise awareness for those struggling with addiction, reduce stigma and save lives."
The program will last for up to two years and you can find more information online here.