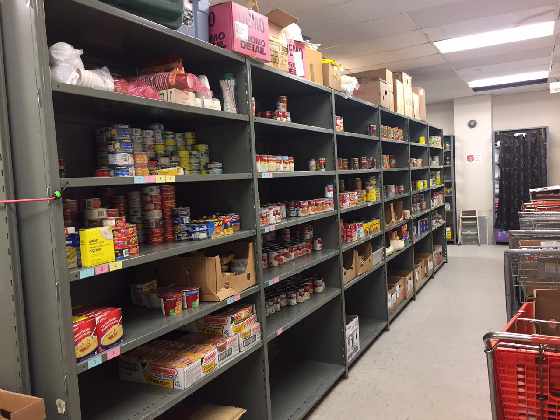 A new distribution method will allow food bank customers to select their own food products at the Salvation Army in Woodstock.
WOODSTOCK - The Woodstock Salvation Army is getting ready to introduce a new food distribution method.
Those who take advantage of the local food bank will soon be able to grab a shopping cart and select their own food products. Major Stephen Sears says the new method will allow their customers go home with some of their favourite foods and a sense of dignity.
"It's THEIR choice now, what they're going to be choosing for their families for their meals as opposed to the Salvation Army choosing what they are going to be eating. It's much more dignifying for sure."
Sears tells Heart FM they will begin testing out the new method this week.
"We're going to start off on one day a week and we're going to start off maybe with single individuals. We'll tweak it and then we'll unveil it for everyone else after that."
A refurbished walk in fridge and freezer at the Salvation Army location on Huron Street will also allow the food bank to distribute fresh food and produce.