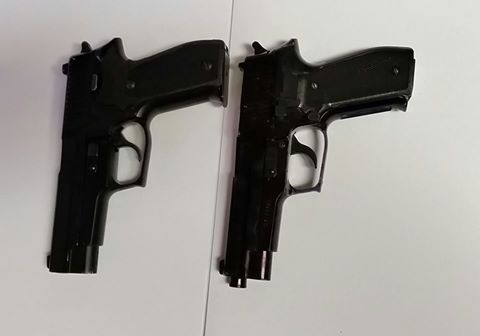 A scary scene at a Woodstock High School after a student was shot three times with a BB gun that looked like a handgun.
WOODSTOCK - Woodstock police say they were called to high school in Woodstock after a kid was shot several times with a BB gun.
The incident happened on Tuesday morning when a 14 year old approached a group of students off of school property and tackled another 15 year old to the ground. Police say the 15 year old got up and tried to ignore the other kid. Then the 14 year old dropped his backpack to the ground and pulled out what appeared to be a handgun and shot the 15 year old in the buttocks.
The kid thought he was hit with a handgun and started to run away and was shot two more times in the left forearm and left shoulder. He then put the BB gun back in his backpack and was chased off the school property. The 15 year old entered the school and reported the incident to a teacher. Police were called and they arrested the 14 year old without incident. The 14 year old does not attend the school where the shooting took place or any school in the Thames Valley District School Board.
The 14 year old has been charged with pointing a firearm, assault with a weapon and possession of an imitation weapon for a dangerous purpose.