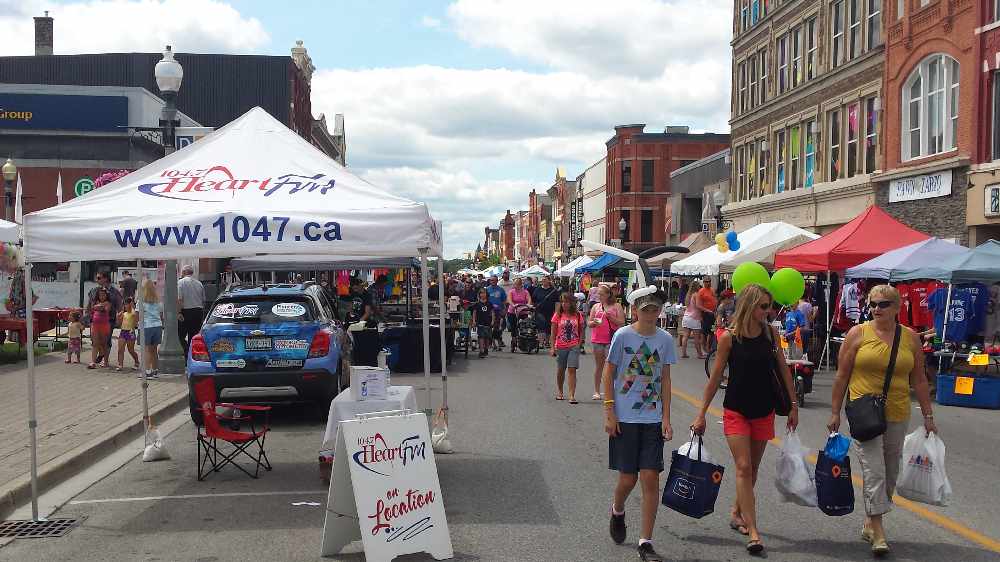 The Downtown Woodstock BIA has decided to place Summer Streetfest on hold this year and host a biweekly Summer Market Series in Museum Square instead.
WOODSTOCK - There will be no Summer Streetfest in downtown Woodstock this summer.
Downtown Woodstock BIA Manager Virginia Armstrong says the popular event has been put on hold for this year.
"The Downtown BIA is regulated by a tax levy on our businesses and of course the last few years have been very difficult on our businesses, so our funding has been impacted by that and that's part of the reason."
She says they also had to decide the fate of Streetfest back in January.
"We weren't really sure where we were going to be at with the sixth wave and the whole COVID situation kind of left us in a bind. So we had to decide at that time and we could not risk losing the amount of funds that go into this event."
Armstrong says the BIA will revisit Streetfest next year.
The BIA will be hosting a new biweekly Summer Market Series in its place this year. Armstrong says a series of smaller markets will be a lot more manageable than a large two-day event.
The Summer Market Series will be held on every other Thursday from 12:00 p.m. to 7:00 p.m. Each week will feature a variety of vendors including local artisans, farmers, and community organizations. Armstrong says some weeks will also feature carriage rides, a petting zoo, and more.
The Summer Market Series will officially kick off on Thursday, June 2nd and close on Thursday, September 22nd. Interested vendors can fill out an application online here or they can send an e-mail to info@downtownwoodstock.ca.