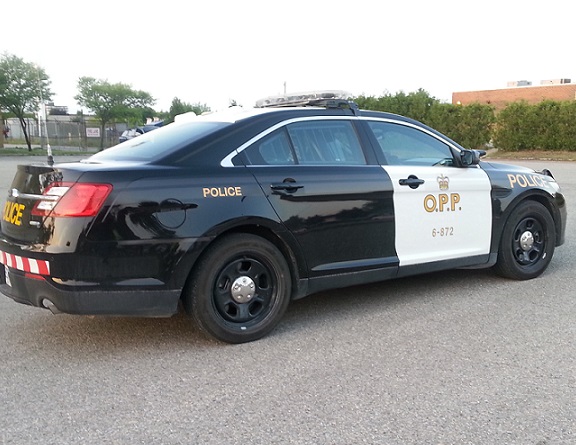 A transport truck trailer collapsed after hitting a the overpass/bridge on the 17th line in Zorra Township.
ZORRA TOWNSHIP - Oxford OPP were called out to the CN rail bridge on the 17th line in Zorra Township after a transport trailer hit the overpass/bridge.
Police say the crash happened yesterday 11:30 a.m. The driver stopped and surveyed the damage and left the scene. He was pulled over a short distance away on Hamilton Road in Middlesex County by MTO officers. When attempting to pull over the attached trailer collapsed from the earlier damage.
Nobody was injured in the crash and only minor damage was caused to the CN rail bridge. A heavy tow truck was brought in to assist with the clean up of the trailer. The driver was charged with disobey sign contrary to the Highway Traffic Act.
There are several signs posted on the 17th Line advising motorists of the low rail bridge.