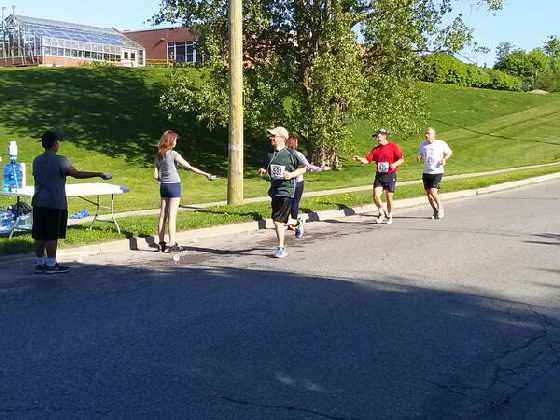 The Woodstock Hospital Foundation is looking for 70-100 volunteers for their annual Dairy Capital Run.
WOODSTOCK - The Woodstock Hospital Foundation is looking for volunteers for their 20th annual Dairy Capital Run on May 29th.
Helpers will be asked to work registration, marshal the race routes, blow up balloons, hand out medals at the finish line and observe the starting line. People can also volunteer to help hand out race kits on May 27th. Senior Development Officer Jocelyn Jenner tells us how many volunteers they are hoping to get.
"We typically try to get between 70-100 volunteers come out for the event. That ensures we have lot's of back up, sometimes people fall ill and are unable to attend. So anywhere between 70-100 volunteers makes the day a great success."
The event will feature a 10km, 5km, 2km and the L'il Hoofers race for kids. According to Jenner, there is a special race added this year.
"We've decided to introduce a 20km run, for the 20th anniversary. It's something we have never done in the past so we're hoping it will bring a little bit of a challenge to the event."
The proceeds made from the annual event go towards the hospitals equipment needs. Jenner says this year, the funds will to go the maternal child unit.
"We're going to be purchasing new bassinets. Most of our bassinets up in our unit are 20 years old and in need of updating. The new bassinets come with a lot of different features but they are more erganomical for the mothers and babies, so it will be a lot easier for them to care for their infants while they are in the hospital."
You can find out more information about volunteering or signing up for the run by visiting the Woodstock Hospital Foundation located inside the hospital. You can also call 519-421-4226 or visit the Dairy Capital Run webpage by clicking here.