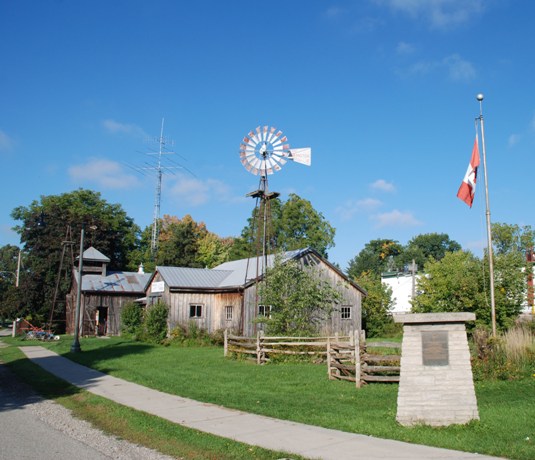 Souterrain Impressions, an exhibition featuring trench art and carvings created by soldiers from the first World War, is display at the Ingersoll Museum.
INGERSOLL- World War I trench art is now on display at the Ingersoll Museum.
Souterrain Impressions features trench art and carvings created by Canadian soldiers while they were stationed in France.
Curator Scott Gillies says they're very honoured to have this on display.
"As the troops were waiting to go over the top to attack Vimy Ridge, a number of them, at least more than 200, carved their names, did different drawings, some caricatures. They wanted to do something would keep their memory alive, not knowing if they would survive the next day's battle or the following week's battle or the rest of the war. So it was some kind of a memento that they left for potential future generations to discover."
The project was put together by the Canadian Historical Documentation & Imaging Group or CANADIGM, a non-for-profit group based out of London.
Gillies adds a Highland regimental badge from the 48th Highlanders of Canada is one of the most striking carvings in the display and he says it is quite large. Among the other examples include the badges of the 13th Battalion Royal Highlanders of Canada.
Gillies adds one of the commanding officers of the Royal Highlanders in World War I was Edward Norsworthy of Ingersoll.
He says people should come and recognize the sacrifices soldiers made during the first World War.
"We always pay tribute to the fallen and to our veterans in November, especially on November the 11th. But these men and women served our country year-round in the trenches, above ground and below ground and in the air and on sea. So I think it's something that we should continue to do and not just on November the 11th, so we don't want to forget their sacrifices."
It has also been on display around the world including at the Canada House in London, England.
Souterrain Impressions opened this past Saturday and it'll continue until June 1st.